How to Enhance Photo Quality with
Media.io Img Sharpener Online?
Media.io Img Sharpener is a fast and easy solution to enhance photo quality online with stunning results.
Follow the steps below to fix blurry pictures and sharpen images to make them sharper, crisper, and cleaner with a click.

Upload the Source Image
Upload the image you want to sharpen. Keep the image size under 50MB and the resolution up to 6000*6000 pixels in JPG, BMP, WebP, JPEG, or PNG format.

Preview the Sharpened Image
Once the process is completed, you will see the sharpened image and original file on the screen directly. Click the Magnifying icon on the bottom to check details.

Download the Enhanced Image
Click the Download button to save the enhanced image in the same file type and resolution as the original file.
Sharpen Image Now
Improve Image Quality With the AI-Powered Image Sharpener
The Media.io Img Sharpen tool can sharpen and enhance photos to improve the quality of your images automatically.
You can improve image contrast, brighten night portraits, remove noise from high-ISO and low-lighting images, repair low-quality compressed photos, and recover lost details effortlessly.
Enhance Underexposed Portraits
Improve the Quality of
Low-Res Images
Make Pixelated
Pictures Clear
An Awesome Portrait Image Sharpener
For Everyone
Fix low-lighting pictures, backlit images, pixelated, blurry, and low-quality photos instantly with the online image enhancer
for printing, social media, marketing campaigns, presentations, and more.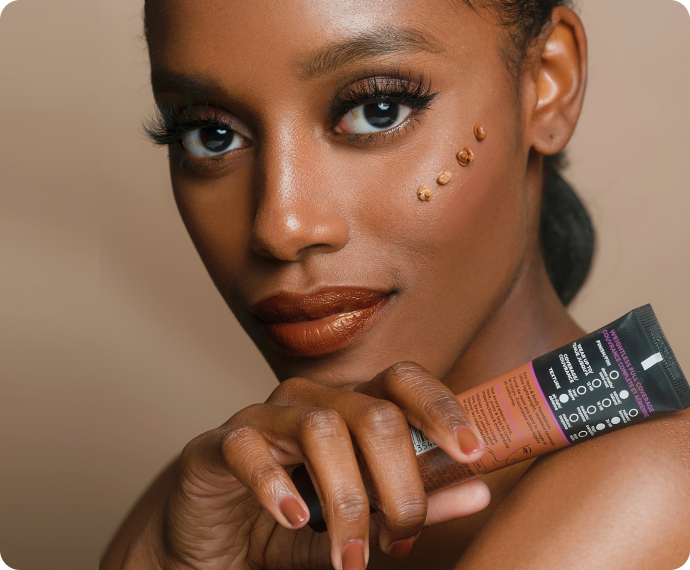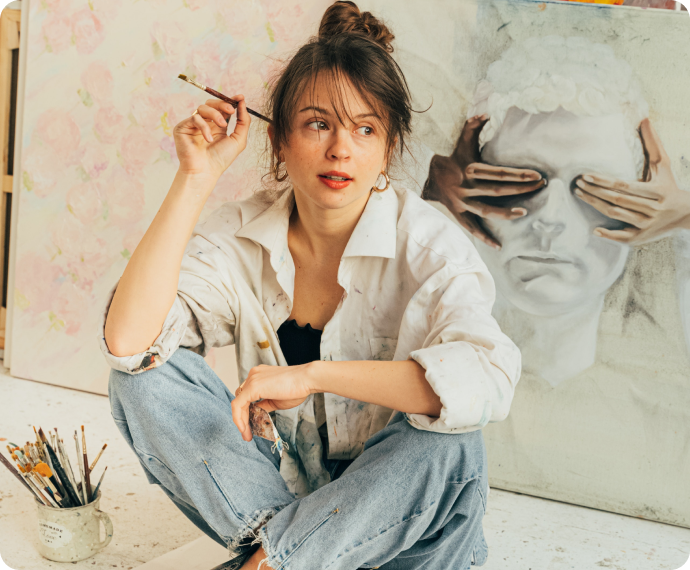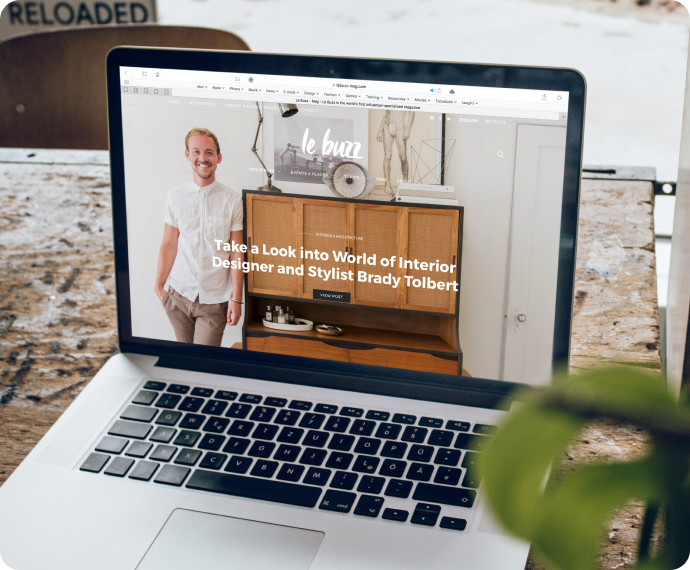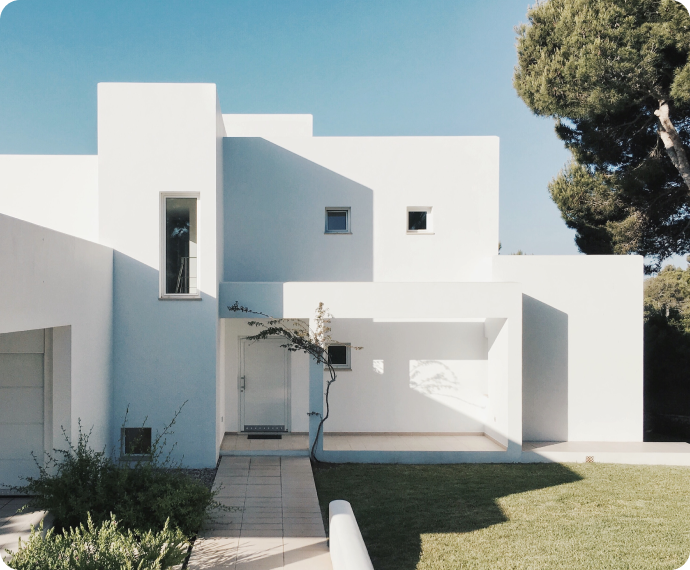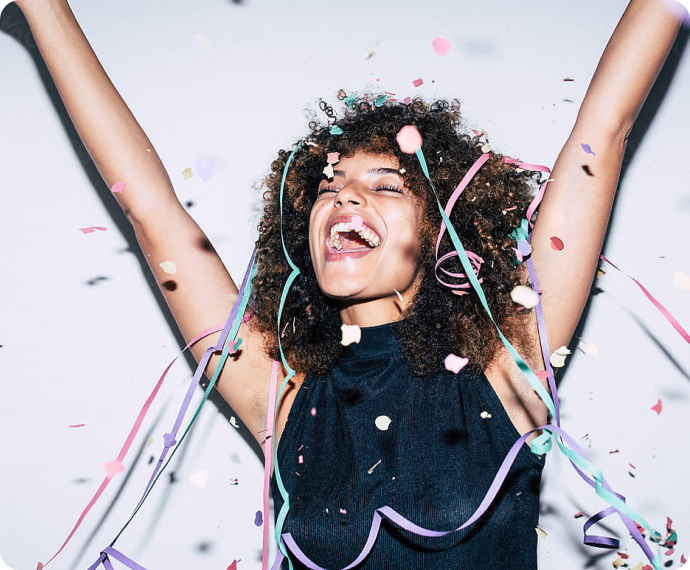 Enhance Photos for E-commerce Platforms to

Boost Sales

Using crisp and clean images can convey trust and boost sales in the marketplace. Media.io Online Img Sharpener helps enhance the product image by increasing image clarity, sharpening details, and improving quality.

Upload your product images to Media.io online Img Sharpen tool and then automatically get the sharpened images for Amazon, eBay, Shopify, Etsy, and other E-commerce platforms without manual editing.

Improve Image Quality for

Creative Professionals

Media.io online image sharpener can help to bring out the details in your photos, making them look more professional and polished. You can effortlessly enhance image quality online, whether it's a landscape or portrait, logo or digital art.

This AI-powered photo enhancer can reduce noise and blurriness, fix night or backlit photos, and make the colors pop, giving the image a crisp, clear, vibrant, and alive look. Using it, you can improve the image quality automatically in seconds, saving you time for your creative tasks so that you can focus on your art creation.

Make Website Graphics Load

Faster While Remaining High Quality

Images on your website can do more than just make your design look good. If used strategically, they can help your business gain more traffic and conversions, such as sales and inquiries.

With Media.io Img Sharpener, you can quickly and easily upgrade the quality of your images, from logos to product images, without changing the image dimensions, saving you time and energy.

Create Attractive

Real Estate Images

with AI Photo Sharpening and Clarifying

Property photos with excellent quality and clear details can boost housing attraction and sales. Sharp and clear photos allow the real estate agent to pounce on the opportunity to emphasize selling points, giving potential buyers a clear look into what they should expect.

You can use this AI-powered online image sharpener to unblur property photos to make them look professional, auto-fix poorly lit and overexposed pictures, remove grains and noise, and recreate the real estate photos with better quality.

Share Attractive Pictures with Improved Quality on

Social Media

Posting images on social media such as Facebook, Instagram, and Twitter allow you to tell a story and express it better. However, not all photos shared on social media are taken with high quality professional devices.

Media.io Img Sharpen tool allows you to upload an image under 6000*6000 pixels within 50MB. You can enhance old photos, recover compressed image files, or de-pixelate pictures posted long ago on social media to give them a new life.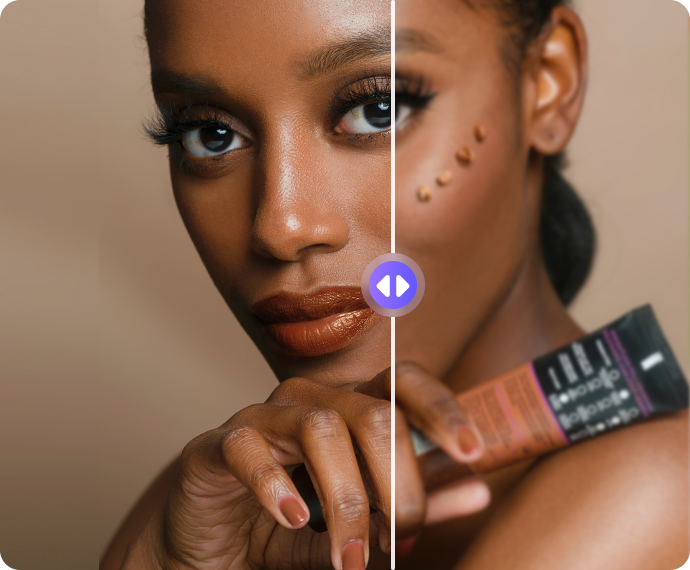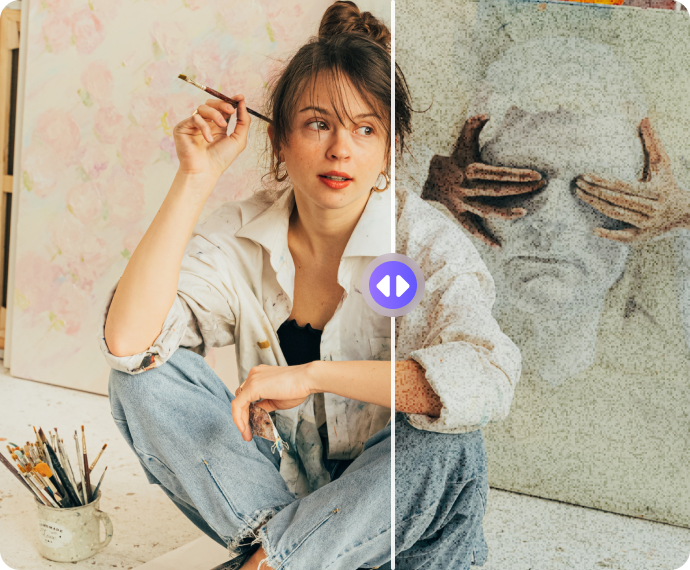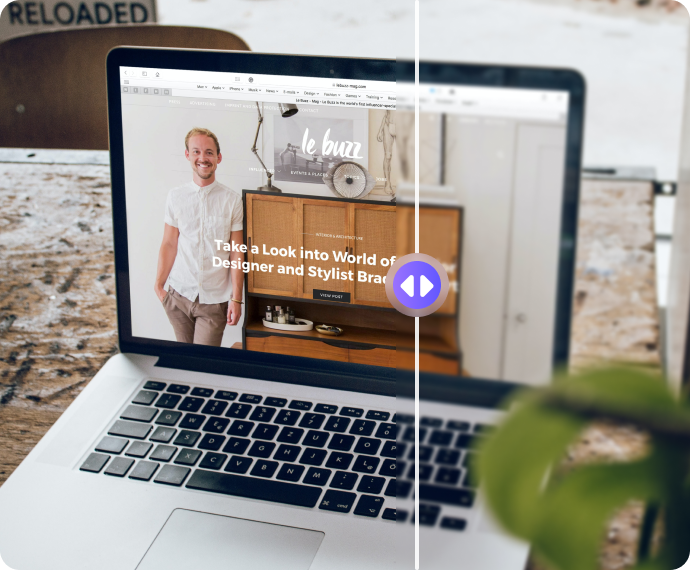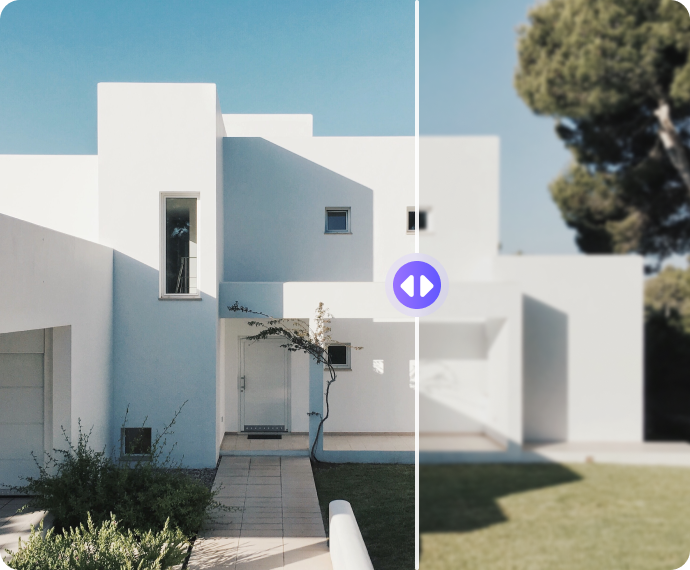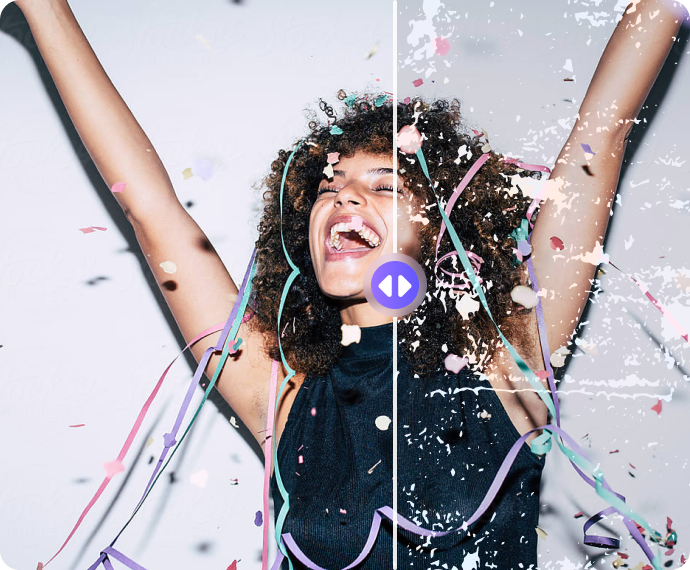 Why Choose Media.io Online Img Sharpen Tool?
Powerful Enhancement
Sharpen images in various scenarios, fix blurry images, lighten dark underexposed photos, restore image edges and intricate details to make images sharper, and much more.
High Quality with AI
AI-Powered portrait algorithm removes the noises and restores images intelligently, getting high-quality results with crisp details and clean edges effortlessly.
Privacy Guaranteed
Image sharpening processing work is done in your browser. No one can access your images, including us. All uploaded images will be deleted in 24 hours once processed. We guarantee your image security.
Simple to Use
With just one click for uploading, you will then get a sharpened portrait image automatically. No special skills or photo editing experience are required to sharpen images.
What Do People Say About
Media.io Online Img Sharpener
I am thoroughly impressed with Media.io's AI image sharpener! This online tool has helped me improve
the quality of my portraits significantly, and the results are impressive. The user interface is user-friendly, and the processing speed is fast.
Media.io's AI image sharpener is a game-changer. It makes my night portrait brighter and clear with one click.
I can now take images at night without concerns, even with low light ambient. Overall, an excellent investment
for anyone looking to take their night images to the next level.
I have been using Media.io's AI Img Sharpener for a while, and I must say that it has exceeded my expectations. It can save my out-of-focus image automatically and I don't need to learn how to sharpen images in complicated Photoshop now. I highly recommend this tool to anyone looking for an efficient way of deblurring images.
FAQs of Image Sharpening
In simple words, image sharpness refers to the clarity and detail of an image. It measures how well-defined the edges and fine details are in an image. A sharp image has well-defined edges and crisp details, whereas a blurry image lacks clarity and appears out of focus. Sharpness is determined by various factors such as camera settings, focus, aperture, lens quality, and image processing. It is also possible to enhance image sharpness through photo editing software after capturing the image.

How to make a blurry picture clear online?

To make a blurry image clear, you can use some image sharpeners. Media.io Img Sharpener is recommended here as it can instantly unblur images online with the latest artificial intelligence. Here is a brief guide for removing blur from portrait images:

Step 1

. Launch the

online image sharpener

on your browser and click on

Upload Image

to import the blurry image;

Step 2

. Wait until the image deblur process is complete and you can then preview the result;

Step 3

. Save the newly sharpened image and download it to your device.

Note:

Media.io online Img Sharpen tool cannot fully restore a blurry image to its original quality. It performs best when removing blur from a portrait.

How to make pixelated images clearer?

Media.io Img Sharpener is a perfect tool to fix pixelated portrait images. To depixelate an image, follow the steps below:

Step 1

. Import the pixelated image you want to fix to

Media.io online Img Sharpen app

. This online image sharpener will automatically remove pixelation once the image is uploaded.

Step 2

. Preview the enhanced clear image once the process is completed.

Step 3

. Save the depixelated image to your device when you are satisfied.

What image formats are supported?

You can upload JPG, PNG, BMP, WebP, and JPEG formats within 50MB under 6000*6000 pixels. The format of the exported image will be the same as the original file.

Does the Media.io Img Sharpener support batch processing?

Not yet. Media.io Img Sharpener can sharpen one image at a time at the time of writing. If you're looking for more features, you can tell us

here

.

Will the file size change after sharpening in Media.io?

It depends. Media.io Img Sharpener may add more pixels and information to the original photos for better clarity. This means the resulting photo may get bigger in size in some circumstances. But the image dimension will remain the same.

Is Media.io Img Sharpener free to use?

Using the product is free, which means uploading, sharpening blurry images, and previewing files are completely free. However, downloading processed files requires credits, and each download consumes one credit. All users can get 1 free point after registration.